Whelan joins BuffStampede.com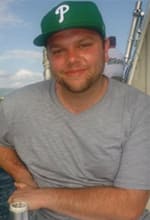 Click
Here
to view this Link.
BuffStampede.com is extremely excited to announce the addition of William Whelan to the site staff. He will help cover CU men's basketball, football and recruiting with the title of Assistant Editor.
An informal announcement of his hiring was made late last week on Twitter, and Whelan officially began working for BuffStampede.com on Monday afternoon.
"Having Will join Columnist Sean Niehoff and myself is going to further increase of the value of each subscription tremendously," said BuffStampede.com Publisher Adam Munsterteiger. "Will has already been on the CU beat and has proven to be a true professional. He is well respected for his reporting, particularly in basketball."
"I am thrilled for Will to be joining BuffStampede," Niehoff said. "I'm looking forward to collaborating with a really good guy."
Whelan began his journalism career in 2008 when he started writing for NorCalPreps.com, a member of the Rivals.com network, and he most recently wrote for 247Sports.com.
"I couldn't be more excited about returning to the Rivals network and joining BuffStampede," Whelan said. "The work that Adam and company do is among the very best in the business and I hope to contribute to that already established standard."
BuffStampede.com has re-activated the 30-day free trial offer that it ran during preseason foootball camp. With Whelan joining the team, football season in full force and basketball season just around the corner, there has never been a better time to give the site a try.
Simply click the image below and enter promotional code buffs30 to take advantage of this offer.
Click
Here
to view this Link.