Recruitment starting to intensify for Colorado Prep's Christian Hammond
Since transferring from Cherry Creek High School to Colorado Prep, junior guard Christian Hammond has started to see the first dominos fall in his recruitment.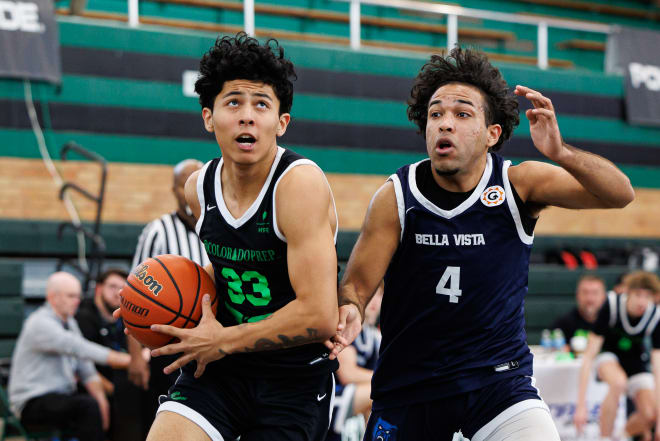 Hammond, the younger brother of CU freshman guard Julian Hammond, played both football and basketball at Cherry Creek, leading the Bruins to their third straight CHSAA Class 5A state title last fall at quarterback.
But in the offseason, Hammond decided that he'd rather focus his energies strictly on basketball, which contributed heavily into his decision to transfer to Colorado Prep, for whom he debuted on Jan. 29 against BFL Prep.
Colorado Prep, one of 29 teams within the Grind Session, an elite national basketball circuit, has allowed Hammond to go up against some of the best players in the nation on a regular basis.
"It's different than a normal high school," Hammond said. "You play a lot more games, the competition is better, but I think it's been a pretty good transition. It hasn't been too hard for me."
"When you love basketball, you don't want to miss out on an opportunity to play against top players, so I think it's been pretty good."
To date, the 6-foot-3, 180-pound Hammond has played eight games for Colorado Prep, averaging 18.3 points per game while shooting 49% from the floor (53-of-104).
Last weekend, Hammond led Colorado Prep to victories in both of its games within the Gary Rhoades Classic event, held at Aurora Central High School.
On Friday, Colorado Prep defeated Bella Vista Prep, 109-86, behind 17 points from Hammond, while Saturday, Hammond went 10-of-14 from the floor with 25 points in a 92-90 win over Dream City Christian.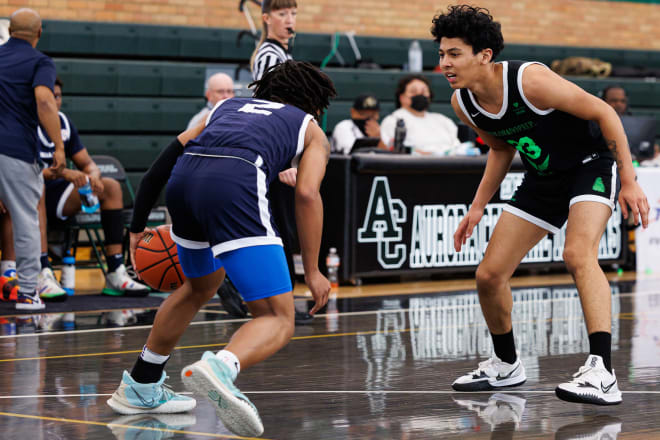 Months before joining Colorado Prep, Hammond picked up his first offer, which came from Wyoming at the end of last summer.
Playing in a more high-profile setting against stiffer competition has led to Hammond's recruitment intensifying since the calendar flipped to 2022.
"It's really exciting to see your work pay off and schools starting to get interested in you," he said. "It's definitely been fun. I talk to Utah quite quite a bit, New Mexico — they really like me. I talked to a Butler coach not too long ago. I'd say those are the main three who have really amped it up and are keeping in contact with me the most."
At Colorado Prep, Hammond switches between point guard and the 2-guard. College programs interested in him have relayed that he could play either position at the next level.
Hammond is also shooting a healthy 42% (16-of-38) from long range, adding another key dimension to his scoring prowess that college coaches like.
"They like my scoring ability and how I can score from basically anywhere on the court," Hammond said. "I can shoot, go to the rim, float it mid-range — coaches really like my scoring. I don't like to make mistakes with the ball."
"I take care of the ball pretty well and I think a big part of being a guard is leadership. If something's going wrong or you need to get into a set, you've got to have a point guard who can do that."
At the recent Grind Session games in Aurora, Colorado assistant Rick Ray was in the house checking out the competition, Hammond included.
The Buffs haven't offered just yet, but Hammond said he maintains a line of communication with them.
"My relationship with them is good," he said. "I'll talk to the coaches — they're really easy to talk to. As far as making moves, I wouldn't say they're doing that as much as the other schools I'm talking to, but they've talked to me, they say they really like my game and they think I'm a good player."