Dom Collier making an impact with the next generation of hoopers at DPA
Dom Collier prefers to stay out of the spotlight.
The 26-year-old Denver native enjoyed a standout high school career at East High School, winning a CHSAA Class 5A state title his senior season in 2014 as well as back-to-back Mr. Colorado Basketball honors from the Denver Post, before moving on to a solid collegiate career under Tad Boyle at Colorado.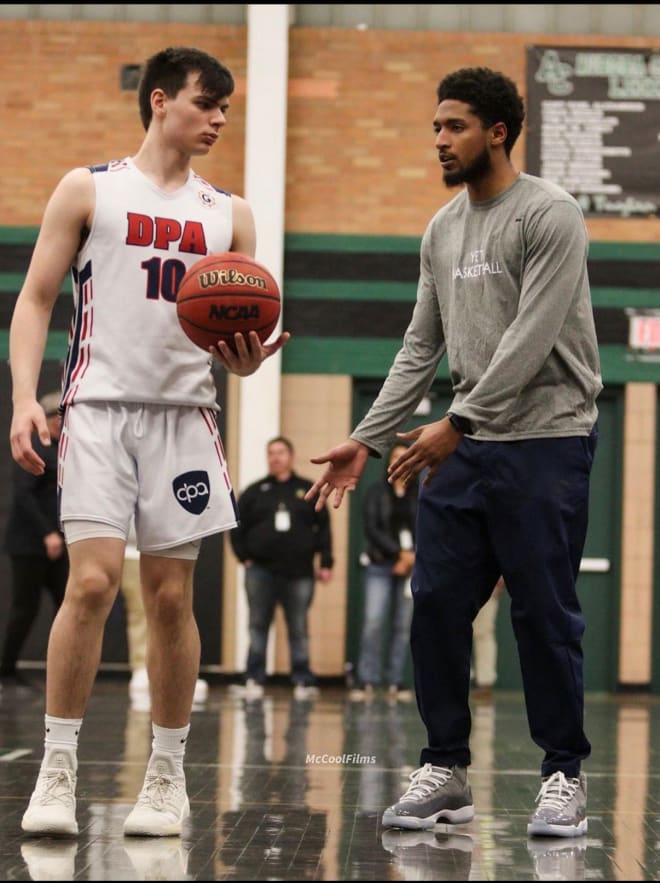 During his time in Boulder, Collier made his mark as both a starter and key reservist, capturing Pac-12 Co-Sixth Man of the Year honors as a senior with the Buffs in 2017-18 while earning a reputation as a sharpshooter from behind the three-point line.
Shortly after graduating from CU in 2018, Collier went overseas to Germany to begin a professional career, playing with FC Schalke 04.
This past year, he joined the inaugural coaching staff at Denver Prep Academy (DPA), which is playing its first season within the Grind Session, a national circuit of programs dedicated to providing aspiring players with an elite level of competition.
Having just recently played under the bright lights himself, Collier is now uniquely positioned to help the next generation of basketball players who have dreams of doing the same.
"They've asked me why I'm not playing still and I'll tell them the reasons I didn't make it to where I wanted to make it," Collier said. "I could have done a lot of things differently in college. That's what I try to stress and emphasize to these guys. I see some of them that are really good and they're going to be really high-impact players in college."
But I just tell them — you've got to stay the course because there's always somebody else working."
While Collier prefers to avoid publicity and instead focus his energy into working with DPA's players, he is far from invisible on the practice court and on game day.
DPA sophomore Mikey Lewis Jr. described Collier as "hands-on," and when Denver Prep is in-game, Collier can be seen with a mini whiteboard in hand, going over plays and trying to make effective adjustments on the fly.
"He always teaches us and it's easy for us to learn from him because he always shows us what he wants us to do rather than just talk about it," Lewis said.
It definitely makes him helpful and really trustworthy. All of our coaches are, but especially "D.C.," because he knows what it takes."
For his former college coach, Collier exemplifies the impact that younger coaches, still fresh off of their own playing careers, can have with aspiring hoopers.
"It's really, really important and valuable to those kids he's working with because Dom has been there and done that," Boyle said. "He was a terrific player in high school, a terrific player here at Colorado — he can give them advice, whether it's recruiting, whether it's getting in the gym and working out, whether it's drills and hall-handling and shooting drills…I'm really proud of him."
Collier had a relationship with DPA head coach and co-founder Ray Valdez that dated back to Denver East, when the latter was coaching Collier during his sophomore season with the Angels.
Through his volunteer work with the T2 Basketball youth program, Collier similarly built relationships with Valdez's fellow Denver Prep co-founder Domonic Martinez and Quinton Hosley, both of whom also serve as assistant coaches on Valdez's staff at DPA.
Working with the kids of T2, the youngest of whom are in kindergarten, proved to be Collier's introduction coaching.
"Dom is really, really just ingrained in the culture and in the veins right now of Colorado basketball," Valdez said. "It's nothing new, it's just shining a light on him. He's just been absolutely phenomenal with his leadership and his mentorship of kids all the way from 18 all the way down to 5-year-olds. He coaches them all the same, with the same passion."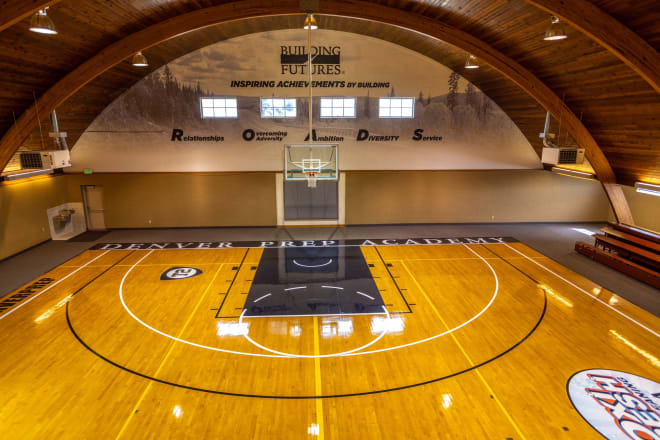 In terms of strict time, it hasn't been all that long since Collier was ending his high school basketball career and looking ahead to joining the Buffs.
That being said, the concept of the Grind Session and Denver Prep Academy illustrates how much things are changing for up-and-coming players.
Having gone through the traditional high school route himself, Collier added perspective on the kind of opportunity that DPA provides for basketball players eager to sharpen their tools in the most robust manner possible.
"In high school, I would have taken full advantage of this, especially if it was in my backyard," he said. "I went to Denver East, and it was a really great school. We traveled a lot, too, but to have this — every game you're going against guys who are going to play at the next level. You're playing against that competition every night. You've got no choice not to get better."
Given the elite competition, there is more personal responsibility on the shoulders of DPA's players to put the time in necessary for their development.
"You've got the world in front of you — this is your choice," Collier said. "Work your ass off and when you look back four years from now, you're going to be happy and proud that you didn't give in and stop working."
Now with nearly a full season of Grind Session hoops under his belt, Collier is feeling comfortable and confident in what his own future holds with respect to coaching.
"I want to get into coaching as my next chapter so this is obviously a good start for me," Collier said. "I learned a lot this year. The players have been a joy to coach and it's just been a fun experience."