CU one of Landman's "top schools"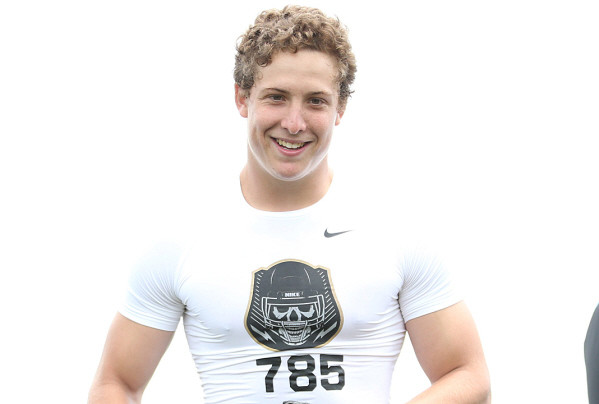 When talking about his summer visit plans, Nate Landman mentioned Colorado first. The 6-foot-3, 212-pound outside linebacker prospect from Danville (Calif.) Monte Vista has visited the Centennial State before, but he has never been on CU's campus.
"I love Colorado," Landman said. "I have a great relationship with their coaches. I have been talking to both [offensive line] coach [Klayton] Adams and [defensive coordinator and linebackers] coach [Jim] Leavitt.
"Colorado is a great area and they think I can play early and have a great impact on their team. It is definitely one of my top schools as of right now and I hope to fall in love with the place when I go visit."
Arizona, Boise State, Colorado State, Hawaii, Nevada, Oregon State, Pittsburgh, Utah State, Washington State and Wyoming are the programs battling the Buffaloes for Landman's commitment. When asked what his other top schools are, Landman declined comment, but he has already visited Arizona and Nevada.
"The facilities were nice at Arizona, and so was the weather. Their coaching staff is amazing. I had a chance to talk to a couple players there and they seem to really love it," Landman said. "UNR has a great program, too. My brother actually went there as a student so I am pretty familiar with them. It is fairly close to home and I enjoy the weather and atmosphere there, too."
Landman mentioned Oregon State, Washington State, San Diego State and Boise State as other potential visit destinations this summer.
"I am waiting to release my list of top schools until I take some more visits," he said. "I just want to get that home feel and find the best fit for me. I want to feel really comfortable in the space I am at."
Landman is currently a lanky outside linebacker but college coaches have told him they feel he has the frame to "easily put more weight on."
"I think my best attributes are my height and my aggressiveness," he said. "I love tackling and getting after the quarterback."