Colorado lands Rivals250 WR Braedin Huffman-Dixon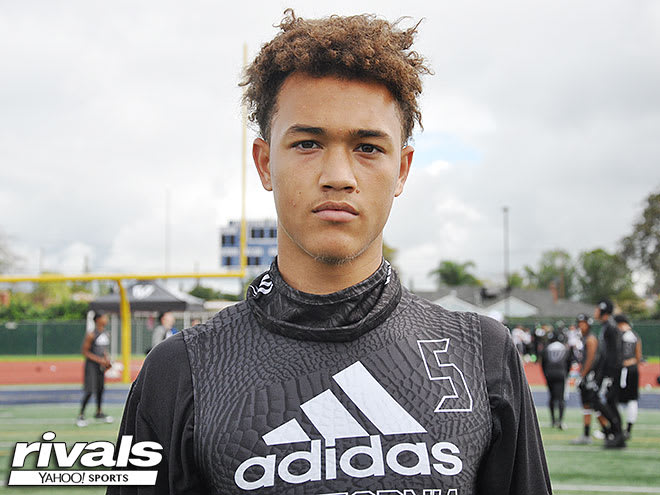 Santa Ana (Calif.) Mater Dei wide receiver Braedin Huffman-Dixon announced his commitment to the Colorado Buffaloes on Tuesday evening, giving Darrin Chiaverini's offense a big time weapon.
Huffman-Dixon is ranked as one of the top 250 players in the country, coming in at No. 159. He also ranks as the No. 27 overall prospect in the talent rich state of California.
The 6-foot-2, 175-pound four-star prospect officially visited Colorado this past weekend, and it paid off big time for CU. It's safe to say that their decision to bring in recruits for spring official visits has already paid off.
"The energy, the vibe," Huffman-Dixon said on Sunday about Colorado. "I felt welcomed and everyone treated me like family --the players, staff, and even strangers, to be honest. Everyone was welcoming and I loved it."
The Colorado coaching staff, led by wide receivers coach and offensive coordinator Darrin Chiaverini, made Huffman-Dixon feel like a priority.
"They want me, they need me, and they were glad I was there," Huffman-Dixon said. "They're glad I'm putting my time in and energy into them."They showed me all of their facilities and their academic buildings. I saw the [whole] campus."
Huffman-Dixon also holds offers from Arizona State, Georgia, Nebraska, Oregon, UCLA, USC, and Utah.