Business-first attitude of CU's coaches impressed Montana Lemonious-Craig
Three-star 2020 WR Montana Lemonious-Craig was in Boulder last weekend for an official visit. He, along with fellow Californians and 2020 recruits Semaj Verner, Mister Williams and Rezjohn Wright were all on hand to watch the Buffs deal visiting Washington a 20-14 loss.
For Lemonious-Craig, he felt an alignment in attitude and collegiate goals with a number of Colorado coaches, a trend that highlighted a successful OV.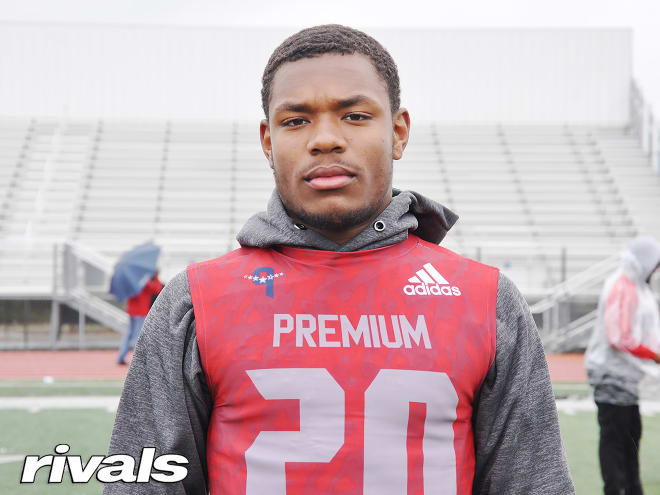 Lemonious-Craig said in particular, he's become closest to Darrin Chiaverini, his prospective position coach.
"He keeps it real," Lemonious-Craig said. "He doesn't sugarcoat anything. He wants to get you to the next level after college and that's the goal. He wants to win — I want to win, too. (Head) Coach (Mel) Tucker's building that program up there and there's just going to be great things happening up there at Colorado...the thing about coach Chev is that he knows what he's talking about — he knows football."
Lemonious-Craig stands at 6-foot-2 and weighs about 185 pounds. Through talking some Xs and Os with Chiaverini, he said that the latter envisions him as an outside receiver, able to use his size and strength to overpower CBs.
Colorado freshman WR Vontae Shenault served as Lemonious-Craig's player host for the weekend, helping show him around campus. Also offering a helping hand in that regard were freshman CBs Tarik Luckett and K.J. Trujillo.
Lemonious-Craig's hometown roots rest in Inglewood, Luckett grew up in San Juan Capistrano while Trujillo hails from Orange. Thus all three players grew up in the general vicinity of Los Angeles and are familiar with each other.
Cole Lourd, a Class of 2021 QB also from the L.A. realm (Beverly Hills), was also a recruit Lemonious-Craig said he talked to at length.
While Lemonious-Craig and Chiaverini no doubt clicked, Tucker also resonated with him.
"They're all about business," he said. "That's big for me — I'm a businessman. I like to get in, do what I've got to do, and get out."
In terms of additional visits (Lemonious-Craig holds a total of 12 offers, including ones from Arizona, Auburn and Yale), he said he was undecided. As he ponders his decision and reflects further on visiting Colorado, one thing he stressed was not getting complacent and a desire to continue polishing his craft before he becomes a college athlete.
"I can improve everything," he said. "You can't not get better — everyone else is working, so for me, I'm going to try to work 10 times harder and elevate my game in all aspects — form, speed, technique, footwork — everything.